Invigorating Quote Series
I created hand painted watercolor pieces for Pinterest and Instagram that are shareable assets in an effort bring more of a lifestyle focus to the brand.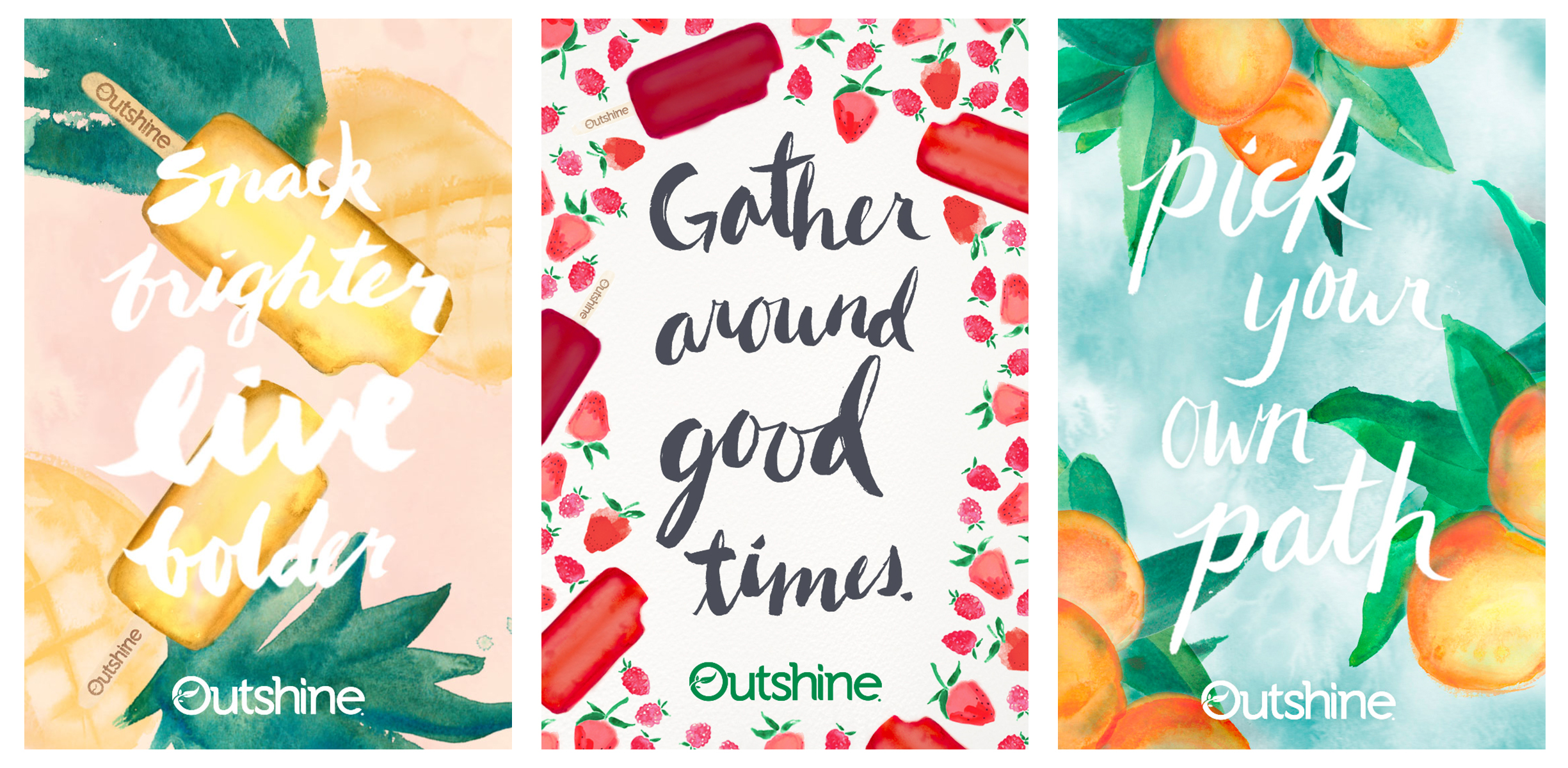 Social Content
My team and I created monthly content for social channels featuring Outshine's refreshing ingredients, snack hack ideas, lifestyle shoots featuring the product and encouraging UGC engagement.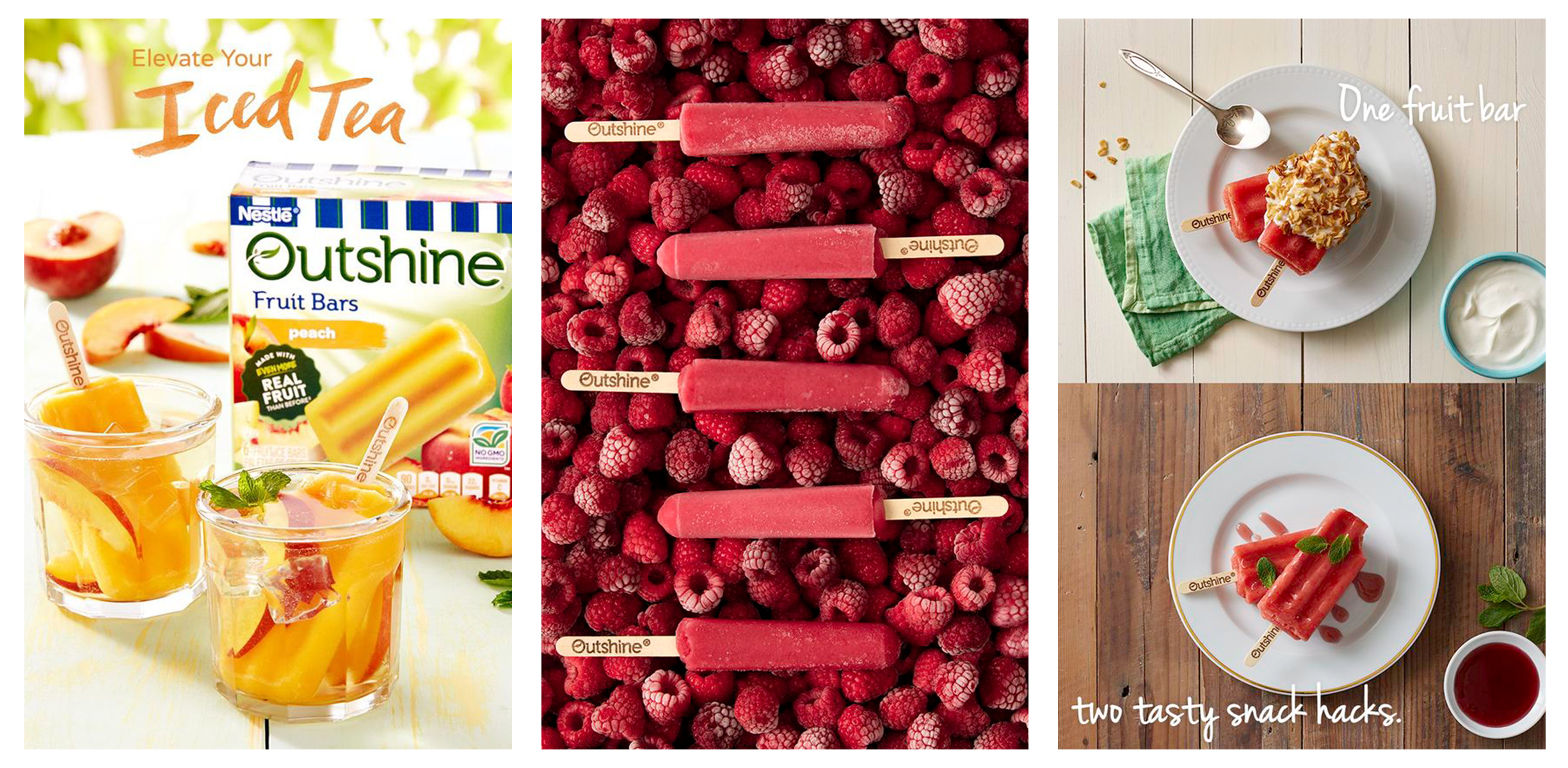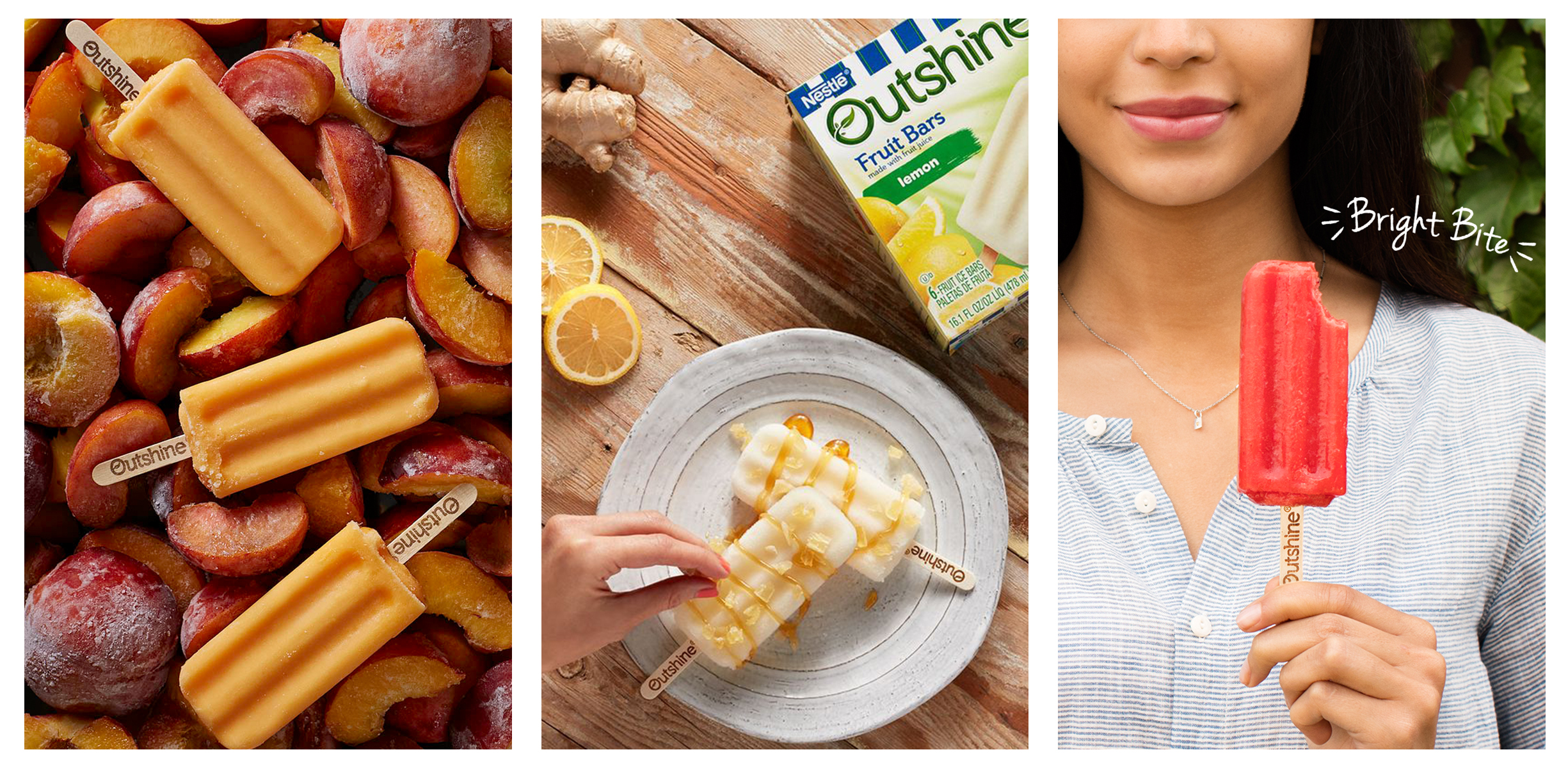 Cinematic Pins on Pinterest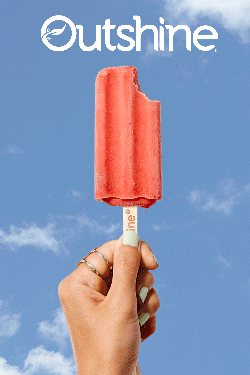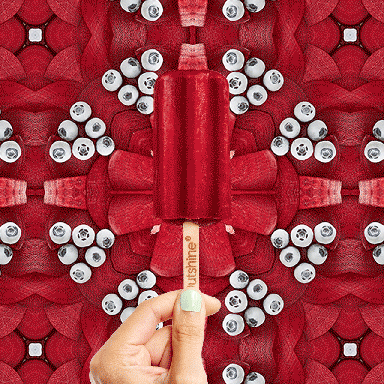 Instagram
Along with creating our content for Instagram, we found that fans of the product love posting pics with their bars, as a shoutout we reposted their content on the Outshine channel under the hashtag #snackbrighter.